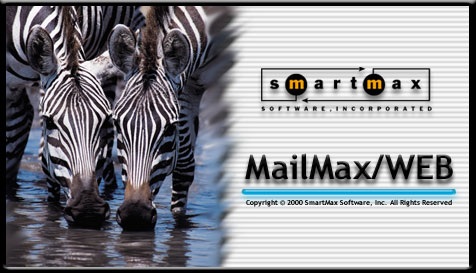 Welcome to the MailMax/WEB Email System
© Copyright 2000 SmartMax Software, Inc

---
MailMax/WEB is the latest software release from SmartMax Software, Inc. Tightly integrated with MailMax, this exciting new product allows you to send and retrieve your email on the World Wide Web!

This fantastic new addition to the SmartMax line of software products greatly enhances your email capabilities to another level! As an Internet Service Provider (ISP), this feature can enhance your service and provide you with increased revenue. If used in a corporate, educational, or government setting, this feature will provide your employees with email access from any web accessible location.

What makes our web based email software stand out from our competition?
MailMax/WEB allows you to configure accounts at OTHER ISP's and POP your mail!
To check your mail, follow these instructions:
Enter the information

Click on "Check Mail"